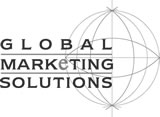 What services can we offer you?
We aim to position you effectively in the UK MICE market. In order to do this we offer the following services:
Face to face sales calls
Regular sales appointments with targeted meetings and incentive agents to ascertain their forward planning requirements and introduce new products.
Direct mail
Global Marketing Solutions has access to a clean database of 4,000 buyers in the UK – a mixture of agency, end user and association. We use this list to promote our clients on a regular basis.
Trade press PR
Research into planned editorial features to ensure inclusion of clients as well as working with editorial contacts to develop feature ideas.
Organisation and hosting of familiarisation trips
Liaison with airlines and other suppliers to deliver genuine prospective buyers to our clients giving buyers first hand knowledge of their products.
Exhibition representation
Global Marketing Solutions will co-ordinate all UK and European meetings and incentive exhibition participation – as required.
Client sales trips
Global Marketing Solutions will make appointments for a 3 day sales trip for each Client, and will be pleased to accompany the Client on each sales trip.
Advertising
Global Marketing Solutions delivers expert advice on advertising and trade promotions within the UK.
Event management
Management of one-off events, such as workshops, clients dinners, lunches and breakfasts.